Great Ormond Street Hospital for Children, London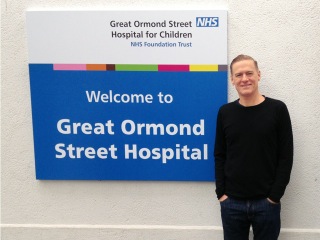 Bryan visited the Interventional Radiology Suite at Great Ormond Street Hospital in London. The Foundation helped fund a new angio biplane machine which will allow doctors to perform interventional radiology to treat children with a wide range of conditions
Body & Soul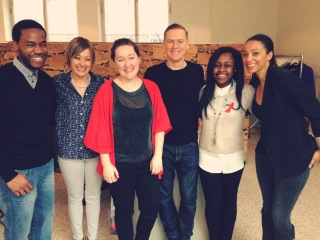 Bryan visited Body & Soul's centre in London and met with staff and volunteers. The Foundation has recently supported a project for teenagers with HIV, supplementing their school day by providing mentoring, tutoring and online support.
Renascent, Canada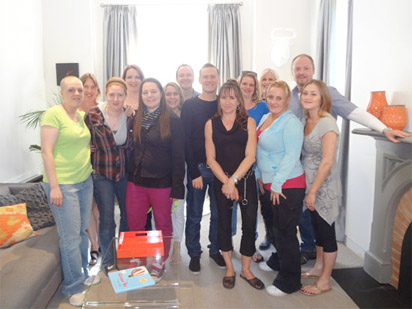 Whilst on tour in Canada, Bryan made a visit to Renascent charity in Toronto, a charity which The Bryan Adams Foundation recently supported. He visited the Graham Munro Centre for Women and met with clients and counsellors. See more on this here:
bit.ly/JYBEiU
IIMPACT, INDIA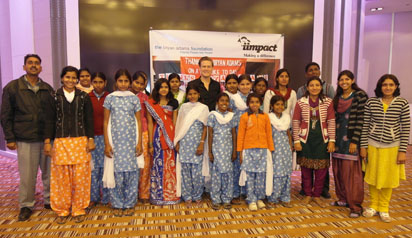 Whilst Bryan was on tour in India, children from the IIMPACT charity travelled to Delhi to meet him and sing their version of his song 'On a day like today'. The Bryan Adams Foundation supports IIMPACT, funding 10 learning centres around Jaipur in Rajasthan to enable girls in that area to receive an education.
Fundraising Concert For The Children's Cancer Center of Lebanon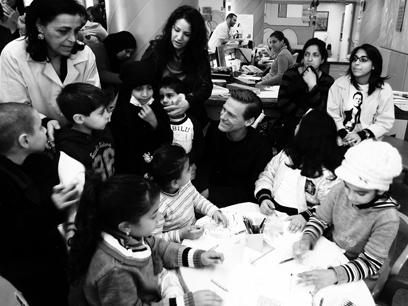 Bryan Adams performed a special fundraising concert in Beirut on 14th December 2010 in support of The Children's Cancer Center of Lebanon (CCCL), a unique regional center for the comprehensive treatment of pediatric cancer. The concert was generously sponsored by Mr Raffy Manoukian, Trustee of The Bryan Adams Foundation.
CCCL aims to provide access to free treatment and care to all children with cancer in Lebanon and the region, without any discrimination. It ensures access to the latest treatment, regardless of ability to pay and delivers psychological services to help fight the disease, as well as providing education to create better understanding and awareness.
Bryan visited the hospital the day after the concert to see at first hand its outstanding work.